A Conversation with Bill Chernin – Wednesday, May 20th; 8pm; via Zoom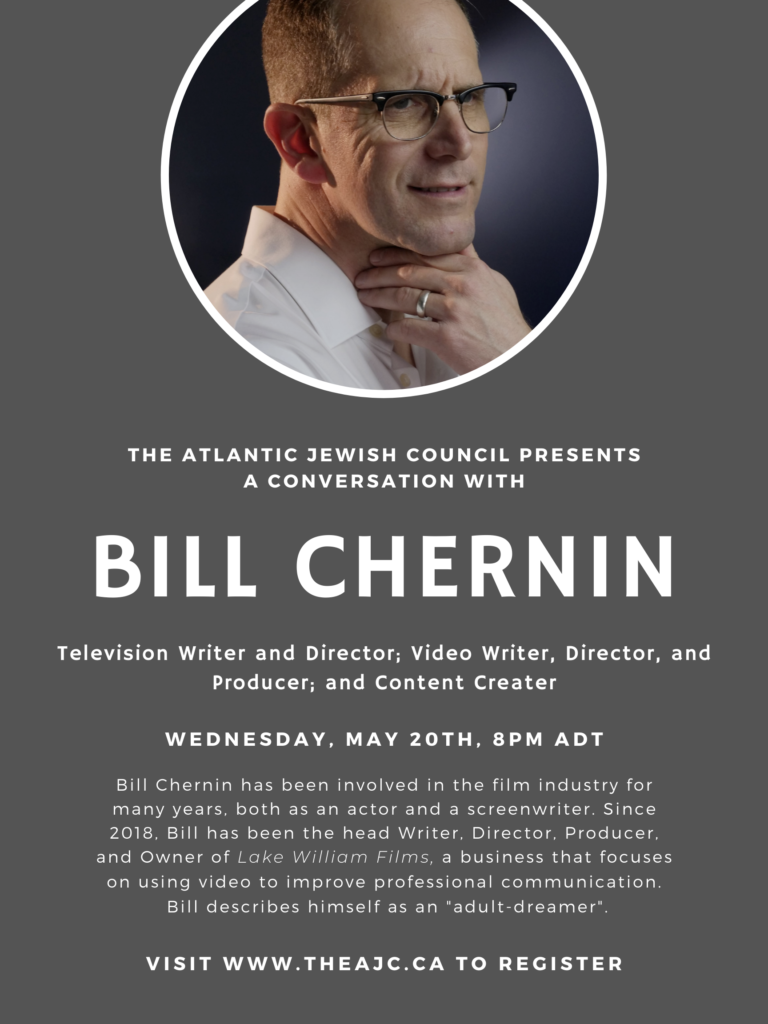 The AJC is excited to announce the third instance in our new initiative: weekly virtual conversations with a member of our Atlantic Canadian Jewish Community. Each conversation will take place via Zoom on Wednesday evenings, from 8pm-9pm ADT (8:30pm-9:30pm NDT), and will include a 30 minute presentation from a community member followed by time for Q & A.
This week, the AJC Presents: A Conversation with Bill Chernin on Wednesday, May 20th, from 8pm-9pm via zoom. Bill Chernin has been involved in the film industry for many years, both as an actor and a screenwriter. Since 2018, Bill has been the head Writer, Director, Producer, and Owner of Lake William Films, a business that focuses on using video to improve professional communication.  Bill describes himself as an "adult-dreamer".
**Pre-registration is required**