Shalom Magazine: The AJC's Tri-annual Publication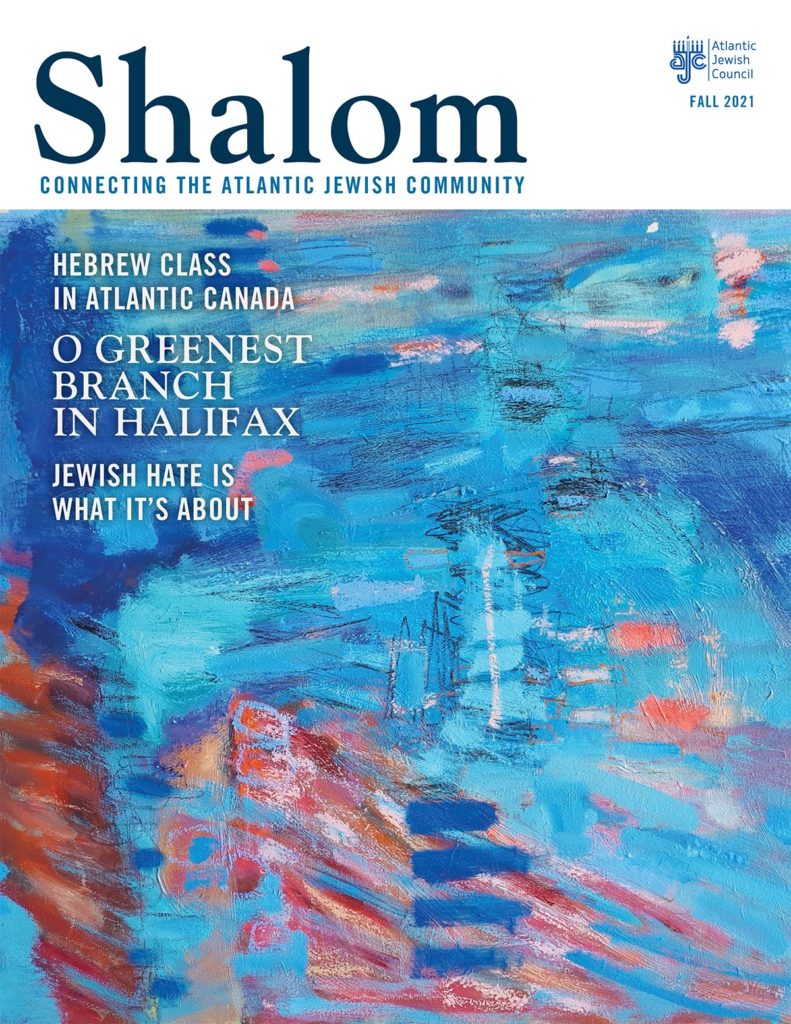 SHALOM is the only magazine that binds our region together with recent news from our Atlantic communities, Camp Kadimah, our regional Rabbis, and other interesting articles on topics dealing with Jewish life throughout Atlantic Canada.
As we continue to improve the quality of our magazine, we are excited to launch our newly redesigned SHALOM. In addition, we offer you the opportunity to submit articles that you think would be of interest to our readership.
Are you interested in advertising in SHALOM?  Click here for more information.
Please address all correspondence, including advertising inquiries and letters to the editor, to Edna LeVine (elevine@theajc.ca). 
To purchase a subscription to shalom magazine, please click here.