'A message of hope': Maritime Jewish community celebrates first night of Hanukkah – A CTV Atlantic news segment and article published on Dec. 11th, 2020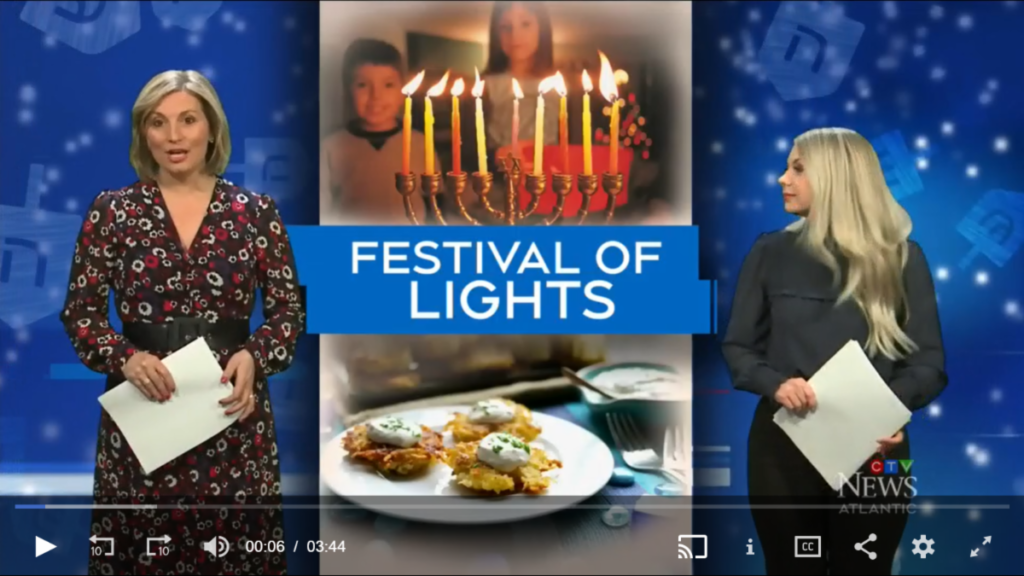 Halifax resident Joanna Mirsky Wexler says the first night of Hanukkah would be quiet, but poignant for her and her family of four.
"Usually over five of the eight nights, there would be big celebrations," says Mirsky Wexler. "We would have different friends over, combinations of going to people's houses, and this isn't a year where we're really able to do that."
At her shop in Halifax's North End, Jennifer Jacobson is making plans to celebrate Hanukkah with her bubble for Saturday night.
"Normally 200 people go to parties at the synagogue, and there's kids running around, and people have gotten together and made thousands of potato latkes, so it's really different this year," says Jacobson.